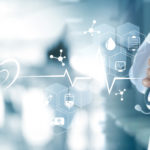 Neuromodulation Devices in Migraine: The Latest
Migraine is a neurobiological disease characterized by episodic disabling attacks of moderate to severe head pain, associated with nausea and/or vomiting and light or sound sensitivity; it affects up to 12% of the US population. Untreated, attacks reduce an individual's ability to function, creating a significant impact on work and family activities. Treatment to abate attacks is required by most patients, though studies show that only a portion of patients take medications to treat migraine attacks]. Up to 40% of people with migraine would benefit from additional treatment to reduce the frequency of migraine—ie, a preventive—but studies show that only 13% of people in the United States use migraine prevention measures. Treatment options for migraine vary from over-the-counter medications to prescription treatments. Prescription medications are often stopped due to lack of tolerance and poor efficacy as stated by patients.
Neuromodulation is a technique that employs stimulating the nervous system via electric currents or a fluctuating magnetic field to modulate pain pathways. This type of treatment can have an immediate effect, making it useful for aborting migraine attacks. Daily scheduled use can modulate the nervous system and allow for a preventive effect. Numerous devices have been studied for the acute and preventive treatment of migraine. They offer patients an option that is well tolerated and may be used for both acute and preventive needs in migraine. Here is an overview of available devices approved by the US Food and Drug Administration (FDA).
The Latest FDA-Approved Neuromodulation Devices
STS
Transcutaneous supraorbital nerve stimulation (STS), also known as Cefaly, was first studied as a preventive option in episodic migraine patients, with findings of reduction in headache days in participants with migraine. A larger study was conducted, showing that once-daily use of the device for 3 months resulted in 30% reduction in migraine days in the active group. The most frequent adverse event was paresthesia in the area of stimulation; it was mostly mild and reversible, although some participants found it intolerable.
STS has also been found effective for the acute treatment of migraine in a randomized controlled trial. An open-label trial of the use of STS for the prevention of chronic migraine has also shown reduction in headache days over 4 months with use of STS for 20 minutes per day.
sTMS
Single-pulse transcranial magnetic stimulation (sTMS) is delivered with a hand-held device that creates a fluctuating magnetic field which triggers an electric current that modifies cortical excitability. In the United States, it was first FDA-approved for acute use in patients with migraine with aura, based on a randomized controlled trial showing higher pain-free rates at 2 hours in the treatment versus sham group. A multicenter, open-label US study has shown sTMS to be beneficial in the prevention and acute treatment of episodic and chronic migraine. Treatment is well tolerated, with limited adverse events reported.
nVNS
Noninvasive vagal nerve stimulation (nVNS), commercially available as gammaCore, is known to be helpful in epilepsy and depression. It was incidentally noted that patients receiving invasive VNS were reporting reduced migraine attacks, though the mechanism for this is still unclear. nVNS has been FDA-approved for the acute treatment of episodic migraine. A randomized controlled trial of nVNS for the treatment of migraine attacks showed that it was well tolerated and produced higher pain-free and pain-relief rates at 2 hours compared with sham stimulation. It was also shown to have reproducible effects when used for multiple migraine attacks.
Limitations of Neuromodulation
There are multiple challenges that should be noted when evaluating the evidence for neuromodulation in the treatment of migraine. Studies were conducted on a relatively small number of participants. Using these results to generalize to a larger, less homogeneous population can be difficult. Maintaining blinding is another limitation of studies of neuromodulation; it is difficult to design a placebo-controlled study when you are using a device that may produce paresthesia. Sham devices need to produce some effect, but not significant enough to produce an improvement in symptoms. This could lead to difficulty maintaining blinding and lead to lower or higher placebo efficacy rates, depending on the sham device.
Cost may also be a challenge. At this time, there is limited insurance coverage for these devices in migraine. And while many devices have shown benefit in improving quality of life over time, which may possibly be translated to fewer missed work days and less need for prescription acute medications, it is often difficult for patients to take on direct costs at once.
While there are several challenges, neuromodulation can be a beneficial addition to a patient's regimen. Patients who are overusing acute medications, patients who would like to limit the use of oral medications, or patients who have a partial response to therapeutic agents either for acute or preventive treatment are particularly good candidates for the use of neuromodulation. In clinical practice, neuromodulation is often used in women who are pregnant. Though not FDA indicated, it is considered safe, and patients often feel comfortable having an option that does not involve medications.
In conclusion, while studies showing beneficial effect of neuromodulation devices are small, they seem to indicate an improvement in severity of attacks and quality of life, and the possibility of improvement in frequency of attacks, with limited adverse events. At this time, it is difficult to determine cost/benefit for patients with migraine, and these considerations should be discussed when considering the use of neuromodulation in migraine.