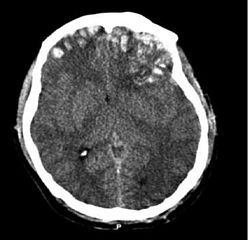 Spinal cord injury can occur from many causes, including trauma such as automobile crashes, diving accidents etc… Not all Traumas and Injuries are the same. Occupants are injured everyday with auto crashes. Knowing what to examine and look for and than eventually treat is what puts a specialist above any other physician. Dr. Zamorano and her team have specialized training in these type of trauma cases. We are fully confident that we can evaluate, diagnose, and provide the ideal treatment and recommendation for your injuries. We will make sure that you get the best possible care you need
In a complete injury, function below the "neurological" level is lost. Absence of motor and sensory function below a specific spinal level is considered a "complete injury". Recent evidence suggests that less than 5% of people with "complete" spinal cord injuries recover locomotion.
Our knowledge and the facility with supporting network of doctors can provide best evaluation, diagnosis, treatment and management of complex Workers Compensation Injury Claims.
"Treatment options for acute, traumatic non-penetrating spinal cord injuries include the administration of a high dose of an anti-inflammatory agent, methylprednisolone, within 8 hours of injury. This recommendation is primarily based on the National Acute Spinal Cord Injury Studies (NASCIS) I and II. However, in a third study, methylprednisolone failed to demonstrate an effect in comparison to placebo. Additionally, due to increased risk of infections, the use of this anti-inflammatory drug after spinal cord injuries is no longer recommended. Presently, administration of cold saline acutely after injury is gaining popularity, but there is a paucity of empirical evidence for the beneficial effects of therapeutic hypothermia. One as yet uncommon approach to improve chances of recovery is to increase blood pressure, using e.g. neosynephrine, thereby counteracting a possible underprovision of nerve cells."