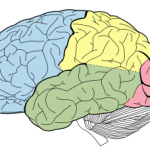 Primary types of neuromodulation techniques used in psychiatry and new approaches to treat neurological and psychiatric problem.
Transcranial magnetic stimulation (TMS): There are currently 2 different TMS coils that have been approved by the US Food and Drug Administration (FDA) for the acute treatment of depressed patients who have failed to respond to at least 1 antidepressant medication. Interventional psychiatrists need to understand the fundamental principles behind TMS and demonstrate competency in the delivery and programming of TMS paradigms. A recent multisite, naturalistic, observational study of acute treatment outcomes in clinical practice[2] demonstrated greater than 50% efficacy in sicker populations using TMS.
ECT: ECT is an effective acute treatment for a wide array of neuropsychiatric diseases (eg, depression, mania, psychosis) and remains the single most effective therapy for treatment-resistant depression (TRD). Although ECT has been used for nearly a century, advances in the way that it is delivered have greatly reduced side effects. Shorter pulse widths and unilateral electrode configurations have been shown to diminish cognitive side effects. Interventional psychiatrists should receive comprehensive ECT training that addresses indications and contraindications, length and timing of treatment, pulse programming, and maintenance therapy.
Focal electrically administered seizure therapy (FEAST): A new type of ECT has been developed, called FEAST. This unidirectional electrical stimulation with a novel electrode placement and geometry has been proposed as a means to initiate seizures in the prefrontal cortex prior to secondary generalization, but it is still in the research phase.
Vagus nerve stimulation (VNS): VNS was FDA approved in 1997 to treat epilepsy, and in 2005 it became the first invasive neuromodulation device approved by the FDA as a treatment for a psychiatric disorder (chronic TRD). Unfortunately, VNS was FDA approved prior to any Class 1 evidence of efficacy; thus, insurance companies have been reluctant to reimburse for the implant. Nevertheless, the effects of VNS appear to be remarkably durable. Interventional psychiatrists should be the lead contacts on VNS consults and programming for TRD.
Deep brain stimulation (DBS): DBS is typically used to manage movement disorders but is now being investigated as a therapy for a variety of neuropsychiatric conditions such as obsessive-compulsive disorder (OCD), Tourette syndrome [still in research phase], addiction [still in research phase], and TRD [still in research phase]. In 2009, the FDA granted a somewhat controversial humanitarian device exemption for use of DBS for treatment-resistant OCD. Interventional psychiatrists will play a critical role in developing the field of functional neurosurgery for psychiatric disorders. Pertinent skills include patient consultation, intraoperative assessment, postoperative programming, troubleshooting, and integrating device settings with medications (psychopharmacology). There has also been an explosion in psychiatric side effects of DBS used for neurologic conditions like Parkinson disease. The interventional psychiatrist should be adequately trained to troubleshoot these issues.
Transcranial direct-current stimulation (TDCS): This is a therapy that involves an energy source that delivers a constant weak (typically ≤ 1 mA) electrical current through scalp electrodes. This therapy is not grandfathered in by the FDA as a device currently in practice, although other, similar devices are. A recent study from Brazil demonstrated that when combined with sertraline, there is a synergistic effect in treating depression. There are limited data currently, but it seems to have great promise and low cost.