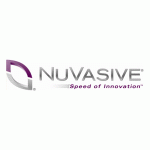 NuVasive, Inc., the leader in spine technology innovation, focused on transforming spine surgery with minimally disruptive, procedurally integrated solutions, today announced the launch of the Pulse™ integrated technology platform. Pulse is the first, single platform to include multiple technologies designed to help surgeons adopt more efficient, less disruptive surgical approaches in all spine procedures. Engineered to improve workflow, reduce variability and increase surgical reproducibility, Pulse addresses a broader range of clinical challenges in the operating room (OR) compared to any other enabling technology in the spine market.
The Pulse platform combines neuromonitoring, surgical planning, rod bending, radiation reduction, imaging and navigation functions, with extensible capabilities to enable increased surgical efficiencies in the OR. These integrated technologies are designed to improve a surgeon's ability to utilize minimally invasive surgery (MIS) techniques, which have been shown to reduce blood loss, hospital stays and result in less operative morbidity compared to open spine surgery.
"NuVasive's Pulse platform provides an unmatched surgical experience due to its responsive and optimized workflow features," said Juan Uribe, MD, chief of the division of spinal disorders at Barrow Neurological Institute in Arizona. "The benefits of the advanced navigation and imaging, coupled with neuromonitoring, allow for optimized outcomes for patients, while gaining impactful efficiencies for my OR staff and hospital system."
NuVasive completed limited clinical release testing of the Pulse platform, providing initial validation that its structural design supports broad clinical utility throughout the entire surgery, and is useable in 100 percent of spine surgeries, from fusions to complex corrections. Its independent device access allows OR staff to simultaneously view the technologies' imaging and insights in real time and in parallel, creating a seamless, optimized OR workflow. In addition, the open and modular architecture of the Pulse system allows for flexible technology packages, allowing surgeons to select the exact tools they need to address specific pathologies in spine surgery procedures.
"The Pulse platform is uniquely engineered to equip surgeons with a single platform of integrated technologies necessary to perform all spine surgeries, including minimally invasive approaches," said J. Christopher Barry, chief executive officer of NuVasive. "Pulse provides an intuitive surgeon experience by anticipating user needs and fusing these technologies to create a seamless, optimized OR workflow, while addressing a broad range of clinical challenges. This is a pivotal step in our strategic vision to deliver end-to-end solutions that enable predictable clinical and economic outcomes in spine surgery."